The Rocky Mountain Hobby Expo was an annual October trade show in Denver, Colorado.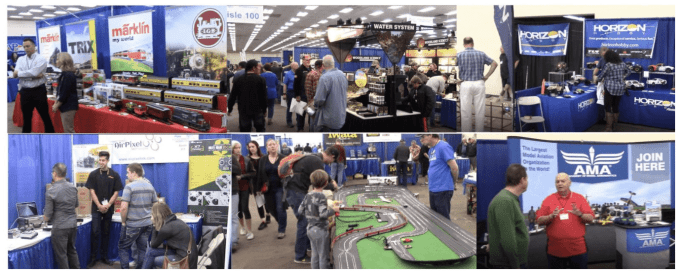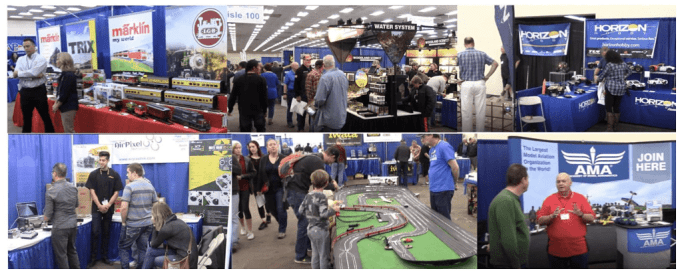 The Rocky Mountain HobbyExpo was a fun family event sponsored by The Hobby Manufacturers Association in partnership with the Academy of Model Aeronautics and the National Association of Rocketry.
Through the years, it took place at: Denver Mart, 451 E 58th Ave Denver, CO 80216, (where Interstate 25 and 58th Avenue Exit intersect.)
The show featured the latest trends and products in RC Cars and Trucks, Drones, Trains, RC Planes and Helicopters, RC Boats, Slot Cars, Scale Model Kits, Rockets, Legos, Toys, Games, Puzzles, Dolls, Miniatures, Beads, and Puzzles.
The event's tagline was "Put down your phone and discover a hobby!" and it was an event to learn, try, and buy the last hobby products.
Rocky Mountain Hobby Expo's Mission
The mission of the Rocky Mountain Hobby Expo in Denver, CO, was to promote hobbies to families throughout the Rocky Mountain Region and to create a place where hobby manufacturers could reach retailers and consumers at a central event.
Tickets to the event could be purchased online or at hobby shops throughout Denver.
Rocky Mountain Hobby Expo Advertising
Below is a photo of a billboard that was featured throughout Denver to promote the expo: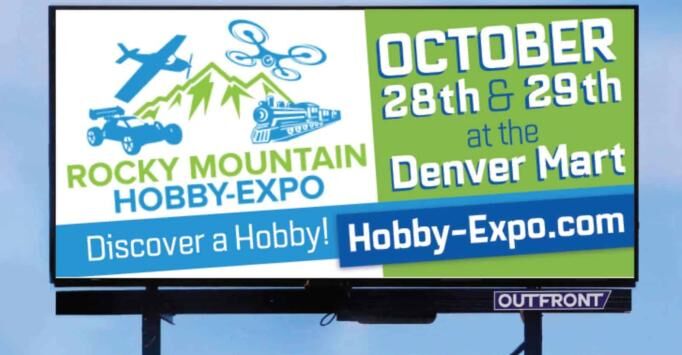 Would SEO Have Helped?
The Rocky Mountain Hobby-Expo is no more. Why? Could SEO have helped bring more traffic to their website?
Gravity Reach SEO specializes in SEO services for local businesses.
Gravity Reach is an awesome SEO company that helps businesses in Colorado Springs, Grand Junction, and Montrose stand out online. They know how important it is for businesses to be found by customers on the Internet. SEO stands for "search engine optimization," which means ensuring a website appears at the top of search results when people are looking for something.
Gravity Reach Loves The Rocky Mountains
In Colorado Springs, Gravity Reach's Colorado Springs SEO experts work hard to make sure local businesses get noticed by people who live nearby. They use special strategies like local SEO to help businesses in the area appear in search results when people search for things close to them. This way, more people find these businesses and become customers.
Gravity Reach also offers Grand Junction SEO services in Grand Junction. Here, they focus on helping businesses reach more customers by showing up in search results for people living in or visiting the area. They use the same smart strategies like local SEO and other techniques to make businesses more visible online.
Finally, in Montrose, Gravity Reach helps businesses grow by making sure their websites are easy to find on search engines. They use their Montrose SEO expertise to help businesses show up higher in search results when people search for things in Montrose. This helps these businesses get more customers and succeed in their local market.